WEB POLL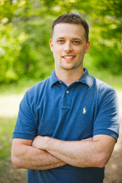 #1 Selling Agent Keweenaw MLS 2016
Hi, I'm Josh Stein and I welcome you to my website. Please take your time and check out the many interesting features on this site. Since 2012, I've closed more units than any other real estate agent in the Upper Peninsula of Michigan! My main coverage area consists of Keweenaw, Houghton, Baraga, and Ontonagon counties. I own the Houghton Branch of Northern Michigan Land Brokers, where we are very effective at selling land and homes all over the Western Upper Peninsula. I obtained my Bachelor's Degree from Michigan Tech in Forestry, and also own Northwoods Forest Management where I manage forests for private landowners.
With my combined knowledge of our natural resources, extensive sales training, and an aggressive work ethic, I have enjoyed a rewarding career so far in my 13 years in the real estate business. Whether you are looking to buy or sell a home, waterfront, vacant land, or some fantastic upper peninsula hunting and fishing property, call me for a refreshing new experience in real estate.
Josh's Live Webcam

Click Here To View Live Stream
Picture of the Day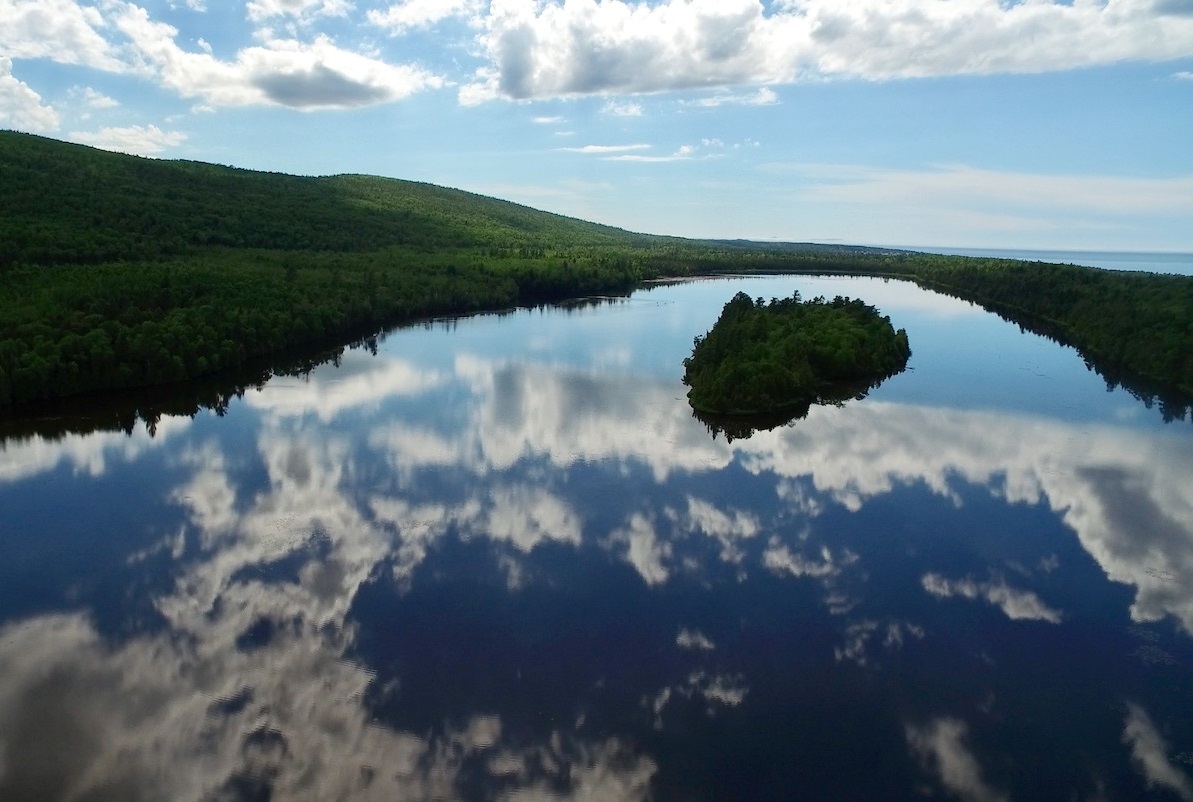 June 27, 2017
A beautiful shot of Lake Bailey in Keweenaw County, taken with my drone.
Have a nice photo to share? Send it to joshsteinland@gmail.com
Josh's Journal

Monday
June 26, 2017

I hope you all had a good weekend! I got out fishing in Lake Superior last night, and we did really well, catching several lake trout and a few coho salmon. I listed a couple of places today, one in Houghton which seems to be pretty much already sold, and then CLICK HERE to see a really cool log home for sale on Lake Bailey in Keweenaw County. Real estate keeps rolling along!

Friday
June 23, 2017

Hello! CLICK HERE to see great house in a great neighborhood I just listed in Hancock, and also CLICK HERE to see a great rural home on 5 acres out west of Houghton! Last night I had a good showing on a hobby farm in Baraga County, and we wrote an offer today, so hopefully that will come together for my buyers! Anyhow, lots to do, and not a lot of time, so talk to you later!

Wednesday
June 21, 2017

I sure wish there were more hours in a day! Today I got a deal together on a riverfront home in Skanee, so a big congrats to my buyers and sellers on that one. Today I checked out a home near Michigan Tech to list, another in Lake Linden, and now I'm getting ready to go to one in Hancock. CLICK HERE to see a nice 80 acre parcel I listed today between Gay and Lac La Belle. Nice price and it even has some timber value. I hope that everybody's week is going good so far!

Tuesday
June 20, 2017

Today I closed on a house on Lake Michigan over in the Eastern U.P. Other than that, we are working on some new listings. For those of you that have been asking where the deer are, this is always the slowest time of year on the webcam. In June deer are more scattered eating new natural food sources, and the does are having their fawns right now, so we aren't seeing as many deer right now. It will pick up however as the summer goes on. Maybe we'll even see some young fawns on there soon!

Monday
June 19, 2017

Happy belated Father's Day to all of you Dads out there! Saturday I got some updated photos on some listings, and Sunday we enjoyed a nice family day. I left my pike 'pic of the day' up for one more day, because I wasn't tired of looking at it yet! :) This morning I closed on my Crestwood Drive house in Hancock, so it was nice to get that one closed up smoothly. Today I received three different calls to list some more houses, so the schedule for this week is starting to fill in. I hope that your week is off to a great start!

CLICK HERE FOR MORE JOURNAL ENTRIES
Listings
Baraga
$ 149,500

Pelkie
$ 485,000

Baraga
$ 49,900

Pelkie
$ 25,000